---
Introduction
We all agree that one of the best ways to mitigate insider threat is by an effective Identity and Access Management (IAM). Organizations fall prey to fraud, insider attack and data breaches when they fail to manage the risk of user access; Users having either too much access OR having unaccounted access to critical business applications.

Access Governance is a framework that helps to identify, measure and treat access related risks. It includes processes to manage segregation of duties, designing and maintaining compliant roles, periodic user and role re-certification, and compliant provisioning of critical access and users.

One of the biggest challenges today is to align Identity and Access Management initiatives with the needs of Risk Management, and do it quickly.
Limitations of Traditional IAM approach
Typically, the main focus of IAM programs is always cost optimization and achievement of administration efficiency. This is done by automating user account creation, access termination, password management, providing self serve capabilities, single sign on and work-flow based end to end automated processing of requests.
This approach requires tight integration with several business applications, central directories and HRMS sources. As a result, building connections or adapters between the IAM system and business applications to achieve this automation dictates key outcomes of the program – including the cost, time-lines, critical path, stakeholders, business benefits and even actually meeting the goals and objectives of the program.
Bottomline - this traditional approach requires long integration cycles and security results can only be seen towards the far end of completion of multi-year IAM projects, after the automation objectives are met as a priority.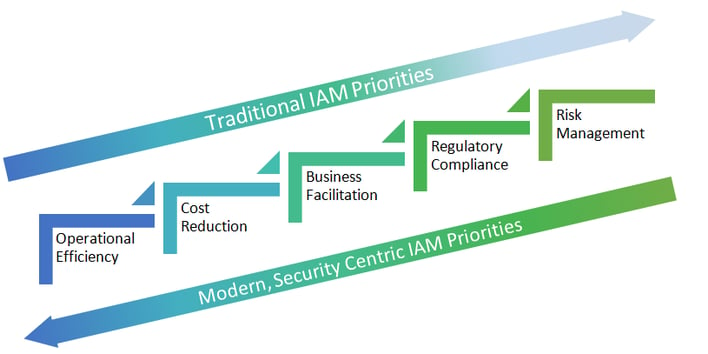 While the traditional IAM approach is best suited for organizations with operational efficiency mind-set, this approach is very limiting for the modern security centric organizations.
Fast Track IAG Approach by Aujas
We provide a fast track and sure shot approach to achieve your identity and access governance goals.
In fact, this two step approach provides a modular and flexible method of building the foundation of the IAM program itself. The approach can be extended to IAM provisioning, automation and other operational functionalities if required.
This approach forms the core of the Quick Start Access Governance Solution Pack for kick-starting the access governance program and delivering quick wins while ensuring long term benefits of IAM automation.

Please talk to us to know more.
Talk to our Experts
Please get in touch with us by submitting the form for a 30-Min Consultation with our Senior IAM Experts
---