Challenges with Vulnerability Management
There are many challenges with the FIND and FIX approach of Vulnerability Management today. The most crippling ones are as follows:
1. Lack of a Single System of Record.
The number of vulnerabilities are increasing, specifically the critical ones. Every day new critical vulnerabilities are getting added to the already long list. The cloud and "Internet of things" era is only going to make this more challenging with the increased data and reduced security controls of the smart devices. The availability of a large number of important sources for threat intelligence and vulnerabilities is great at outset, but is overwhelming when it comes to execution.
What is needed is a single system of record, that can help consolidate all the sources into something that is useful from an "actionable" intelligence perspective.
2. Prioritization of Vulnerabilities per My Context.
Given that it is always a catch-up game when it comes to remediation for vulnerabilities, it makes a lot of sense, if we could prioritize and can work with a short-list. The effectiveness of the remediation is highly dependent on "this" short-list. Choosing the ones that is critical to my organization context is highly desirable, because what is popular out there might not necessarily be critical to my case given my critical assets and their history.
3. Broken Remediation Process.
In most cases, the remediation process is broken because it is dependent on multiple different people/teams across the organization. Typically the teams are virtual and distributed across geographies, given the global nature of most enterprise businesses today. It is bottlenecks galore.
How can we help?
Managed Vulnerability Services
Our Managed Vulnerability Services is a combination of our advanced security analytics platform with our specialized threat and vulnerability management services practice.
The vulnerability intelligence module helps create a single system of record by consolidating all available sources - structured, unstructured and hybrid security data sources. The analytics engine helps prioritize the right vulnerabilities from your organization perspective. The workflow helps manage the remediation process very effectively. The analytics also helps de-bottleneck the process so that you can mitigate quicker. Our people with the extensive domain expertise help manage everything using industry best-practices that are tried-tested-perfected by us.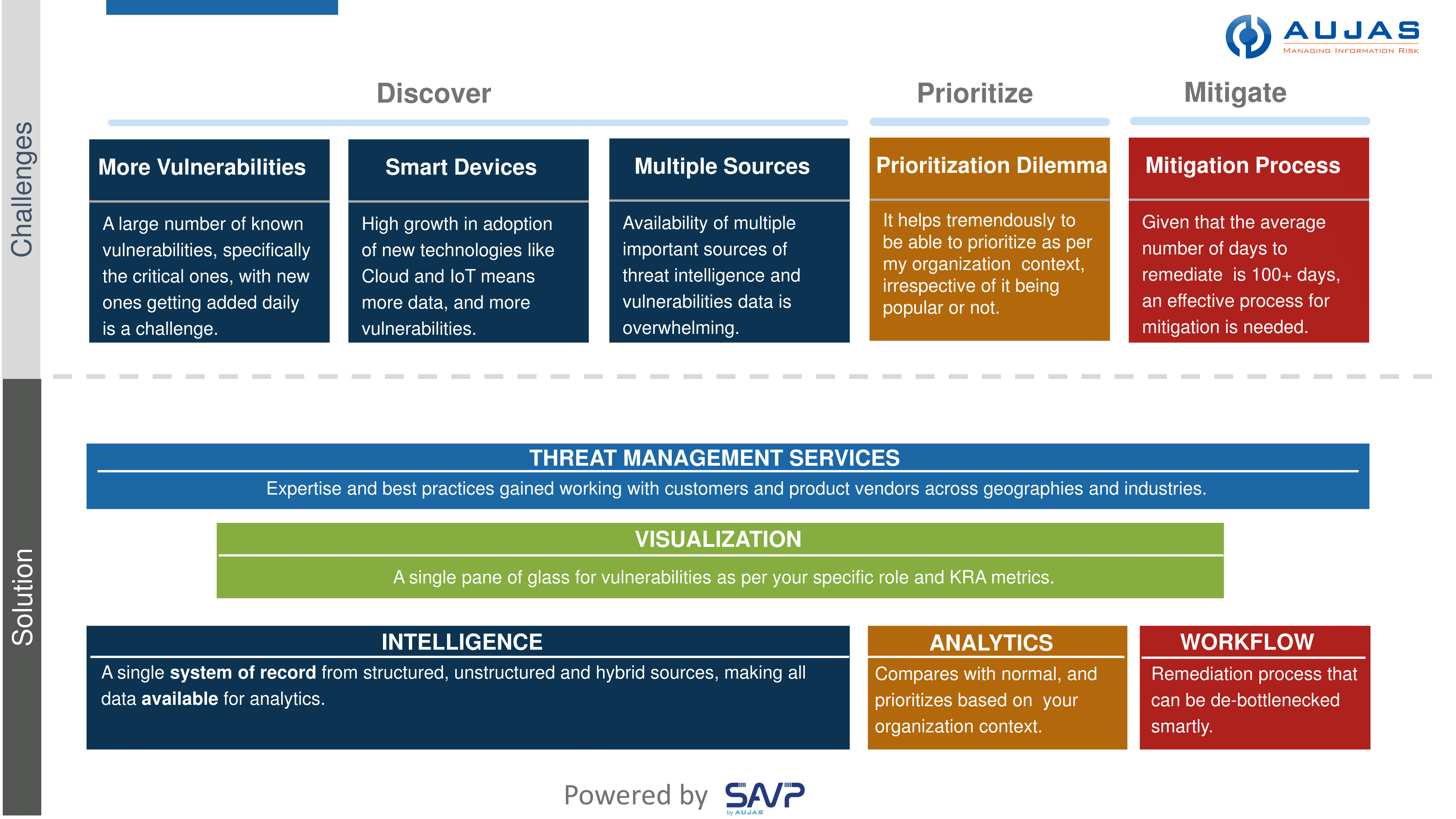 ---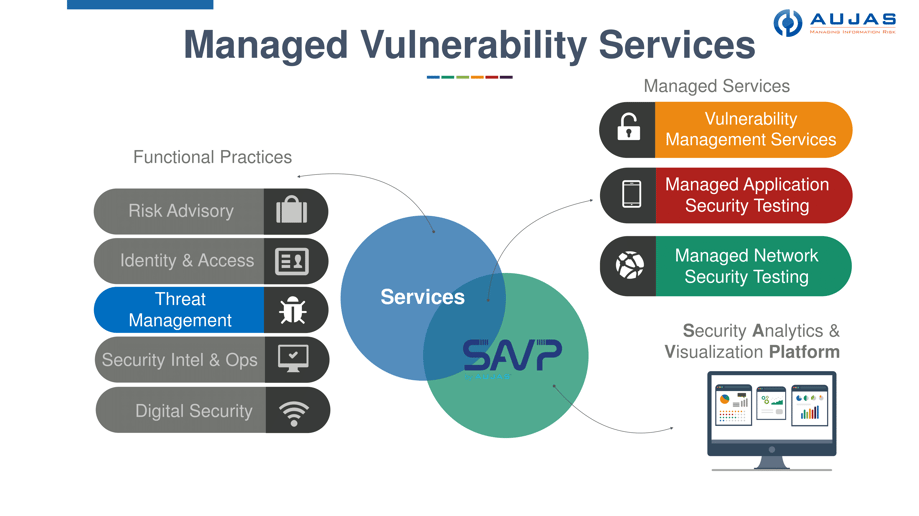 Our Managed Vulnerability Services consists of 3 different options as follows.
A. Vulnerability Management Services
Everything that is needed for managing vulnerabilities from a program perspective.
B. Managed Application Security Testing
Everything that is needed for managing application security from security testing perspective.
C. Managed Network Security Testing
Everything that is needed for managing the network security from security testing perspective.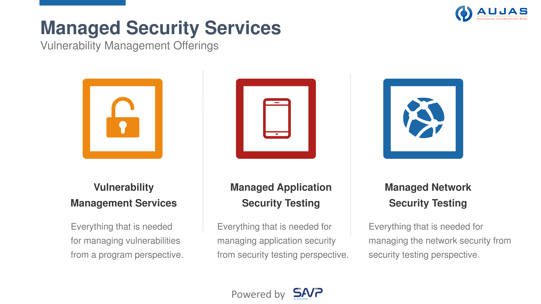 With our Managed Security Services, You get the best of both worlds - the expertise of our professional services with the analytics plus intelligence capablities of our advanced security analytics platform.
---
* Please talk to our experts for more details, pricing, and any other questions you might have.
---
Talk to our Experts
Please fill the form in this page for a 30-min consultation with our Vulnerability Experts