Overview
Aujas helps high tech products and services companies enhance their profitability and competitiveness by developing comprehensive risk management solutions that drive intellectual property (IP) protection, and manage information risks and compliance.
Case Studies
Technology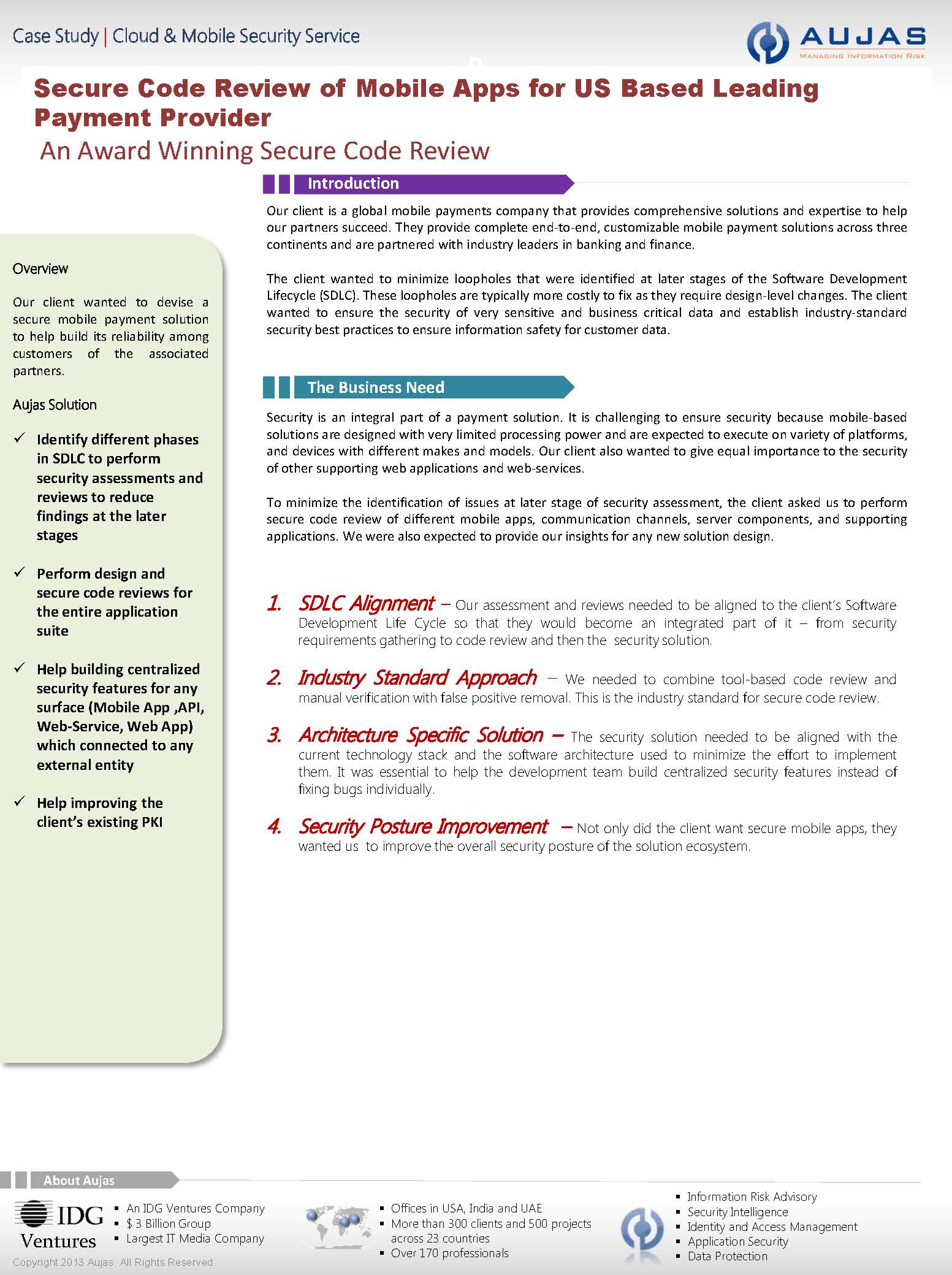 Secure Code Review of Mobile Apps for US Based Leading Payment Provider
Our client is a global mobile payments company that provides comprehensive solutions and expertise to help our partners succeed. They provide complete end-to-end, customizable mobile payment solutions across three continents and are partnered with industry leaders in banking and finance.
read more