Overview
At a market size of $5 trillion, retailers have one of the largest information security risk surface areas. With millions of customers using credit cards, web- and mobile-accessible shop fronts, plus wireless networks at brick and mortar stores, and extensive, interconnected supply chains, retailers are more than ever in the crosshairs of every cyber-criminal.
Case Studies
Retail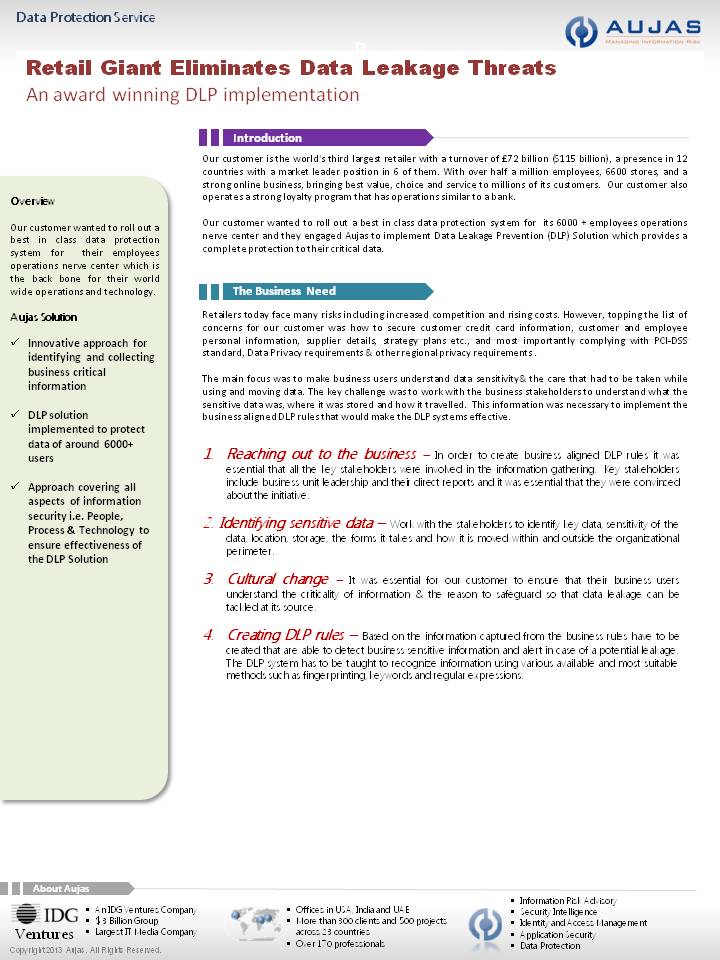 Retail Giant Eliminates Data Leakage Threats
Our client is the world's third largest retailer with a turnover of $115 billion (£72 billion), a presence in 12 countries with a market leader position in six. With over half a million employees, 6,600 stores, and a strong online business, this retailer is known for bringing best value, choice and service to millions of customers. The company also operates an extensive loyalty program that has operations similar to a bank.
Download case study