Overview
At nearly 550 quadrillion BTUs (British Thermal Units) generated by fossil and non-fossil fuels combined and $48 trillion in projected investment need by 2035, the Energy sector is considered strategic in nature, vital for national growth, and plays a significant role in geopolitics and international trade. Many companies in the sector come under purview of critical infrastructure protection and are susceptible to cyber attacks, sabotage and conventional warfare threats.
Case Studies
Energy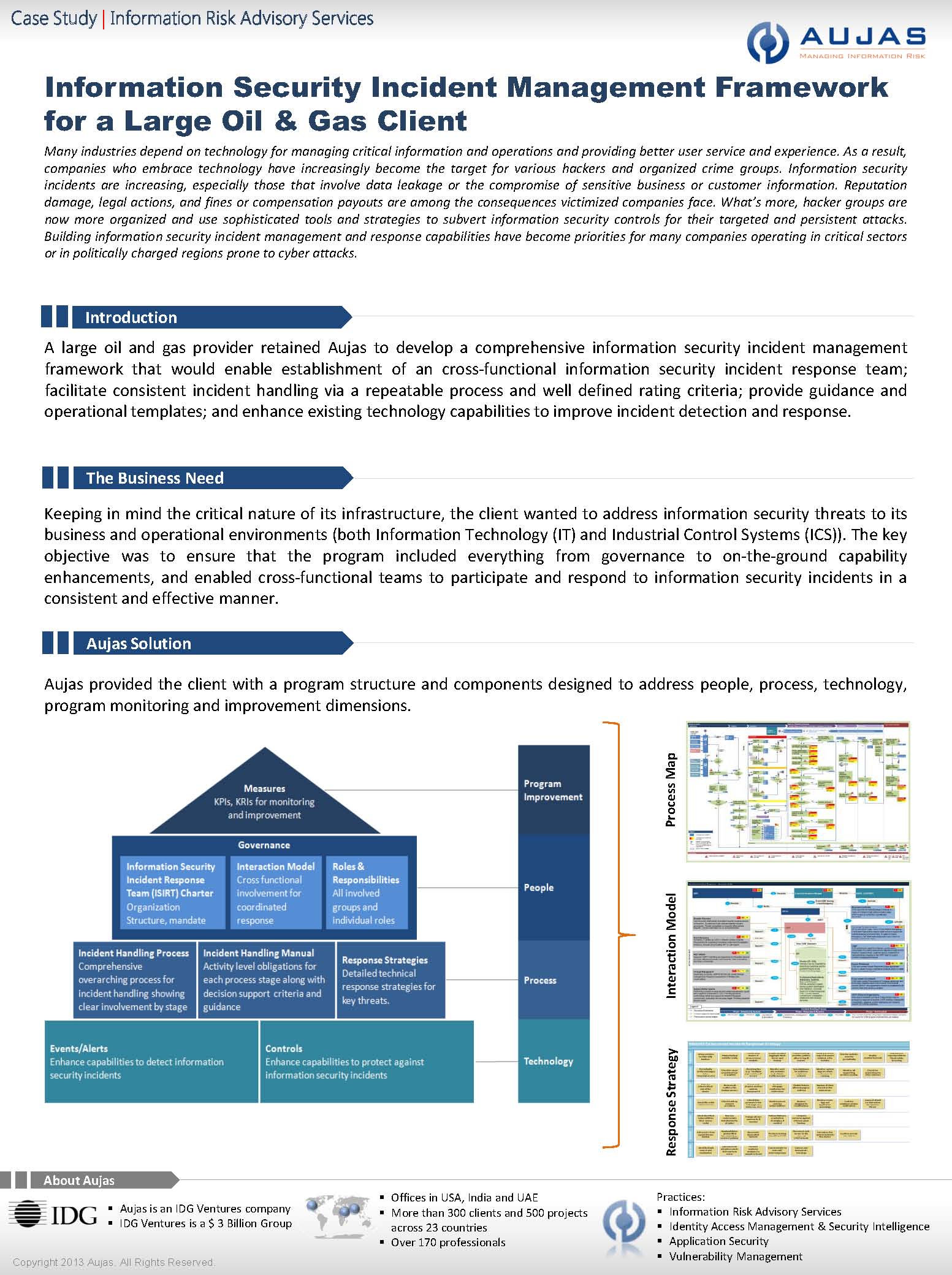 Information Security Incident Management Framework for Large Oil & Gas Client
Many industries depend on technology for managing critical information and operations and providing better user service and experience. As a result, companies who embrace technology have increasingly become the target for various hackers and organized crime groups. Information security incidents are increasing, especially those that involve data leakage or the compromise of sensitive business or customer information. Reputation damage, legal actions, and fines or compensation payouts are among the consequences victimized companies face.
Download case study