Aujas is led by a team of accomplished and experienced information risk management professionals.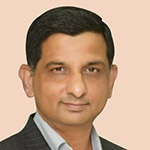 Srinivas Rao
Cofounder and CEO
Mr. Rao is a mature business leader with a keen sense of understanding of what makes his clients' businesses tick. He is a gentleman with strong ethics. He knows exactly how to create an environment to motivate his employees to bring out their best performances.
Read More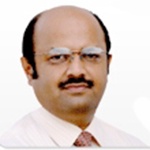 Sameer Shelke
Cofounder and COO
Sameer has a unique gift of being able to blend pragmatism, technology and business fundamentals. He is every customer's delight with his ready helpfulness, innovative solutions, and commitment to satisfy. He does all this while ensuring that one eye is kept on the balance sheet.
Read More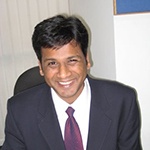 Navin Kotian
Cofounder and President
Navin is a towering personality… He can create an instant comfort zone even in awkward situations... There is a sense of trust that he exudes, which is his trump card in developing lasting relationships with customers…
Read More
Ashok Krishnamoorthy
President – North America
Ashok is an experienced and results driven business leader in the Technology industry. He has over 28 years of professional experience with the last 16 years in the US.
Read More