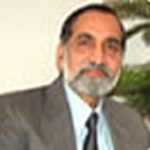 Kiran Karnik
Non-Executive Chairman
Kiran Karnik served as the president of NASSCOM, the premiere trade body and the "Chamber of Commerce" for the IT software and services industry in India, for 6 years until January 2008. He is widely recognized as a thought-leader and guiding force for the Indian IT industry. Kiran is credited with promoting "Brand India" by showcasing India's technological strength to the world.
Earlier, Kiran was MD and CEO of Discovery Networks in India, where he spearheaded the launch of Discovery Channel and Animal Planet. He worked for over 20 years at the Indian Space Research Organization (ISRO), where he held various positions including that of founder-director of ISRO's Development and Educational Communicational Unit. Kiran has served as Special Assistant to the Secretary-General of UNISPACE 82 in the United Nations.
In his career of almost four decades, Kiran received many awards and accolades. He received the Padma Shri (bestowed by the Government of India for distinguished service) in 2007; was recognized as 'DATAQUEST IT Person of the Year – 2005', and was named as one of the 'Stars of Asia' in 2004 by Business Week. He was selected as Forbes Magazine's 'Face of the Year 2003', for being the driving force behind India's offshoring wave. In 1998, the International Astronautical Federation awarded him the Frank Malina Medal for Space Education. His deep involvement in the Kheda Communications Project won wide national and international acclaim, including the first UNESCO-IPDC Prize for Rural Communication. Kiran is presently a member of the Scientific Advisory Council to the Prime Minister of India and is deeply involved with several NGOs.
Kiran is a Post-Graduate from IIM, Ahmedabad and holds an Honors degree in Physics from Bombay University.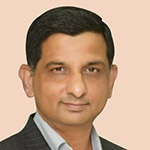 M Srinivas Rao
Co- founder & CEO
Srinivas Rao is the co-founder and chief executive officer of Aujas Networks, a pure-play digital security services company. Rao co-founded Aujas in February 2008, after over 26 years of experience in the technology industry.
Prior to joining Aujas, Rao served as the senior vice president, market management at Cisco Systems and also served as the chief operating officer at IBM Netsol.
Previously, he was executive director at Network Solutions, where he was instrumental in scaling it from an early stage entity to a medium-sized company, before it was acquired by IBM Global Services. He has also worked as a senior executive with Microland, a leading Indian IT service provider.
Rao holds a B.E. from Osmania University and an MBA from IIM Bangalore.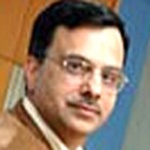 Sudhir Sethi
Founder, Chairman & Managing Director - IDG Ventures
Sudhir Sethi is the founder, chairman and managing director of IDG Ventures India, a US$150 million early-stage technology venture capital fund backed by IDG, the world's largest IT-focused media company. Sudhir founded IDG Ventures in 2006 after 26 years in the technology and venture industries.
Prior to joining IDG Ventures India, Sudhir served as the president and executive director of Infotech Enterprises, India's premier design engineering and GIS services company.
Previously, as a General Partner for Walden International for four years, he was responsible for leading their venture capital operations in India. Sudhir served the IT industry for 12 years as a senior executive at Wipro and 5 years at HCL, both leading global IT service firms.
In 2001, Sudhir was recognized by Red Herring as one of the leading venture capitalists in the country. He has been named one of the Top Ten IT Professionals by Dataquest. Sudhir also served on the Investment Committee of UTI Ventures for four years, on the Advisory Board of Westbridge Capital (now Sequoia Capital) and on the Board of Advisors at N. S. Raghavan Center for Entrepreneurship, IIM Bangalore.
Sudhir was the seed investor in Mindtree Consulting and served on the Board for four years. He has also served on the Board of Directors at Infotech Enterprises, Venture Infotek, Jobstreet, Webvision, and Webdunia. Today he serves on the Boards of Manthan Systems, ConnectM, and US IVCA (India Venture Capital Association), as well as Emploi Globale Consulting.
Sudhir holds a B.Tech in Engineering and an MBA Degree from FMS, Delhi.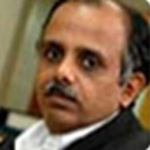 Meenakshisundaram
Founder, Managing Director - IDG Ventures
Meenakshisundaram (TCM) is the founding managing director of IDG Ventures India, a US$150 million early-stage technology venture capital fund backed by IDG, the world's largest IT-focused media company.
Prior to joining IDG Ventures India, TCM served as chief financial officer and president - Corporate Services at Venture Infotek, a leading payment processing company in India.
Previously, TCM spent three years with Walden International's India investment team working on investments in companies such as Mindtree Consulting, Venture Infotek, Jobstreet, and Webvisions, across a range of technology sectors. He also worked for 14 years with Wipro, India's leading global IT services firm.
TCM currently serves on the Board of ConnectM. Previously he served on the Boards of Jobstreet India, Webvision India, and VIeTrans. TCM is a Chartered Accountant by qualification.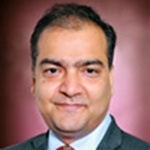 Vikram Gupta
Founder & Managing Partner, IvyCap Ventures
Vikram Gupta is the founder, managing partner and investment committee member at IvyCap Ventures Advisors Private Limited. He has about 16 years of experience in private equity, business consulting, M&A, strategy, and operations in healthcare and life sciences, education, consumer goods, and other industries. He has held leadership positions across various well-known companies in India and abroad.
Prior to founding IvyCap, Vikram was the chief operating officer (COO) with IndiaVenture Advisors Private Limited, a private equity fund management company sponsored by the Ajay Piramal Group. Vikram conceptualized, raised and deployed the first PE fund from the group, a healthcare and life sciences-focused PE fund. He raised the entire fund from a large base of institutional and HNI (High Networth Individual) investors in India. He managed all the aspects of the private equity business including fund raising, investor relationship management, deal sourcing, deal evaluation, deal closure, fund portfolio management, value creation, risk management, and exits.
In an earlier stint, Vikram worked in the US with IBM Business Consulting Services for about four years in strategy and planning, business development and project management across various assignments. He conceptualized and led IBM's healthcare and life sciences practice for clinical genomics. He has also held senior positions with Indian companies including A F Ferguson & Co., Dr. Reddy's Laboratories, Lupin Laboratories, and Piramal Healthcare across different areas including business consulting, strategy and planning, M&A, business development and manufacturing. He has experience of starting-up companies in the areas of medical tourism, outsourcing strategy consulting, and a commercial Llundry.
Vikram has published many reusable and licensed assets including patents, white papers and technical documents. He has various awards and recognitions to his credit. He has completed his B.Tech. in chemical engineering from IIT Delhi, and has dual MBA degrees in strategy and finance from Case Western Reserve University, Cleveland, Ohio, and Xavier Institute of Management, Bhubaneswar.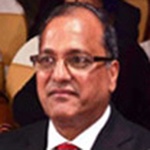 Girish Gupta
CEO, Rajasthan Venture Capital Fund (RVCF)
Girish Gupta is the founder director and chief executive officer (CEO) of the Rajasthan Venture Capital Fund (RVCF) since 2002.
He has over 28 years work experience, including 20 years in investment banking and 10 years in venture capital finance, especially in SME sector. Under his leadership, Rajasthan Venture Capital Fund has grown from a meager size of INR 16 crore to INR 130 crore in a short span. Girish received a State Merit Award from the Honorable Chief Minister of Rajasthan Shri Ashok Gehlot, for his contribution to electronics and IT industry in the state.
An electrical engineer from Malaviya National Institute of Technology (formerly MREC), Jaipur, Girish also has an M.Tech (Computer science)from BIT and MBA (Finance) from Poddar Institute.